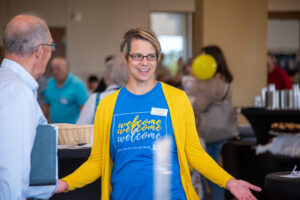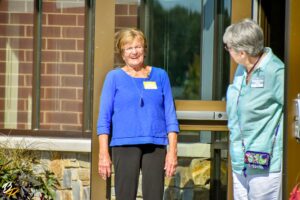 Hospitality
We'd love for you to join our hospitality team and help make First Lutheran a warm and welcoming place for all. This is also a great way to get connected and meet people in our church. There are opportunities for a wide range of interests including:
– Greeters
– Ushers
– Welcome Center Hosts
– Mini Bus Drivers
– Communion Servers
– Outdoor Worship Set Up Team
– Funeral Hospitality Ministry
If you are interested in getting connected with hospitality, please contact
Twylla Vickmark
to learn more.