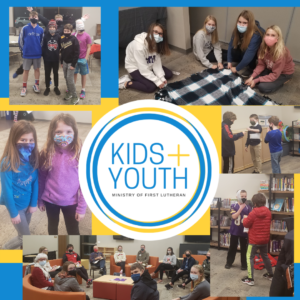 YOUTH & FAMILY
Youth & Family Ministries bring our students together to grow and participate in their relationship with God, others, themselves and their community.
CURRENT REGISTRATIONS
We are now registering for the 2021-22 school year programming. Please check out our video which explains our current offerings for programming for students age 3 (by September 1, 2021) – 12th grade.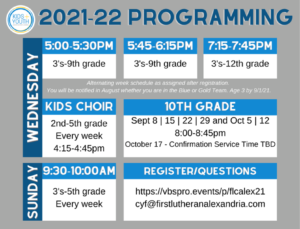 CHILDREN MINISTRY (3 YEAR OLDS – GRADE 5)
Weekly Programming through the school year
Vacation Bible School (Summer)
Milestone Ministry (Bibles & Communion)
YOUTH MINISTRY (GRADES 6-12)
Weekly Programming through the school year
Summer Trips
Milestone Ministry (Confirmation & Graduation)
CHILDREN, YOUTH & FAMILY LINKS