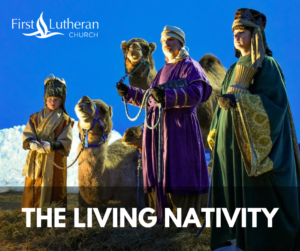 LIVING NATIVITY
December 5 | 4:30-6:30PM | Drive-Thru
Join us as we bring the Christmas story to life! If you would like to participate in this year's Living Nativity, sign-ups are located in the Gathering Space.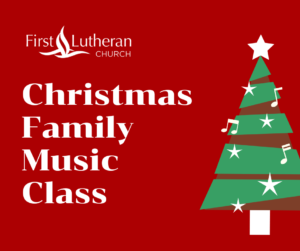 CHRISTMAS FAMILY MUSIC CLASS
December 17 | 9:00am | Room 1A
Celebrate the nativity story with singing, movement, instruments, and fellowship! Paula Odland will be leading this event for kids ages 18 months – 5 years old joined by a parent or caregiver. There is no cost to attend, but we will be collecting music-inspired toys or books for a local toy drive. This event is open to the community – you are encouraged to sign up at the Welcome Center or by calling the church office at 320.762.2196.
FIRESIDE SING-A-LONG
December 22 | 6:30pm | Gathering Space
Join us as we sing Christmas songs led by Paula Odland, Pat Kalina, and Virginia Hegre. Bring your friends and family and enjoy cider, cookies, and Christmas cheer!